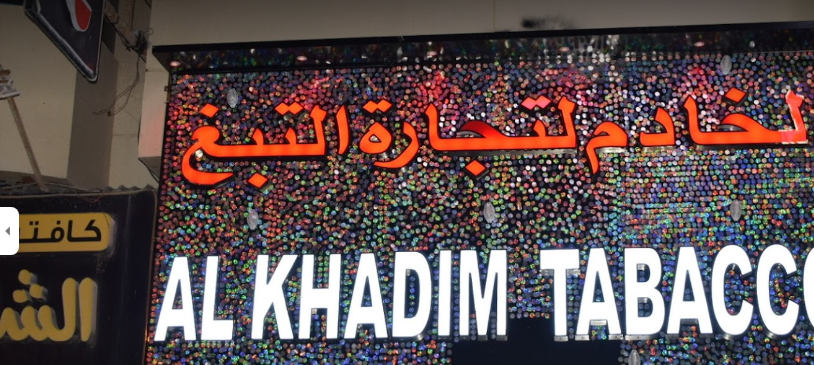 Al Khadim Tobacco Trading LLC, Dokha, Medwakh and Accessories Sharjah Contact Information Address Reviews
Smoke Pipe Shops open near Glasgow,Sharjah
Address::9FWR+432 – Sheikh Zayed St – Ajman Industrial 1 – Ajman – United Arab Emirates
Phone Number: +971 55 535 7751
Email: info@deltatabak.com
Website: N/A
About::Al Khadim Tobacco Trading LLC is a leading company based in Sharjah, UAE, specializing in the production and distribution of Dokha, Medwakh, and smoking accessories. With a rich heritage and commitment to quality, they have become synonymous with premium tobacco products in the region. Their range includes a variety of Dokha blends, renowned for their strong and flavorful smoking experience. Al Khadim Tobacco Trading LLC also offers a wide selection of Medwakh pipes and accessories, catering to the preferences of discerning smokers. They prioritize customer satisfaction, ensuring that their products meet the highest standards, making them a trusted choice for tobacco enthusiasts in the UAE and beyond.
Facebook: https://www.facebook.com/alkhadimtobacco/
Maps/Location:
Click here for Location on Google Maps
Owner of this business listing ? Claim/Edit Listing or Contact Us.

Dubai - Sharjah