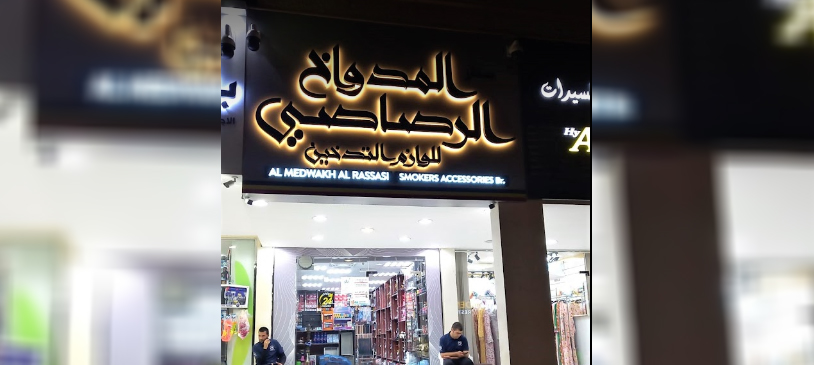 Al Medwakh Al Rassasi Smokers Accessories, Al Foah Br Al Ain Contact Information Address Reviews
Smoke Pipe Shops open near Glasgow,Al Ain
Address::8RQ5+J3Q – Al 'Amad St – Al Fou'ah – Abu Dhabi – United Arab Emirates
Phone Number: +971 56 937 7787
Email: N/A
Website: N/A
About::Al Medwakh Al Rassasi Smokers Accessories in Al Foah, Al Ain is a premier destination for smokers seeking high-quality smoking accessories. With a wide range of offerings, they cater to the needs and preferences of discerning smokers. From exquisite medwakh pipes to a variety of tobacco blends, Al Medwakh Al Rassasi provides smokers with exceptional choices. The store is known for its commitment to quality, offering products that are crafted with precision and attention to detail. Whether you're a seasoned medwakh smoker or new to the experience, Al Medwakh Al Rassasi is the go-to destination in Al Foah, Al Ain for smokers looking for premium accessories that enhance their smoking pleasure.
Facebook: N/A
Maps/Location:
Click here for Location on Google Maps
Owner of this business listing ? Claim/Edit Listing or Contact Us.

Al Ain - Dubai - Smoke Shops