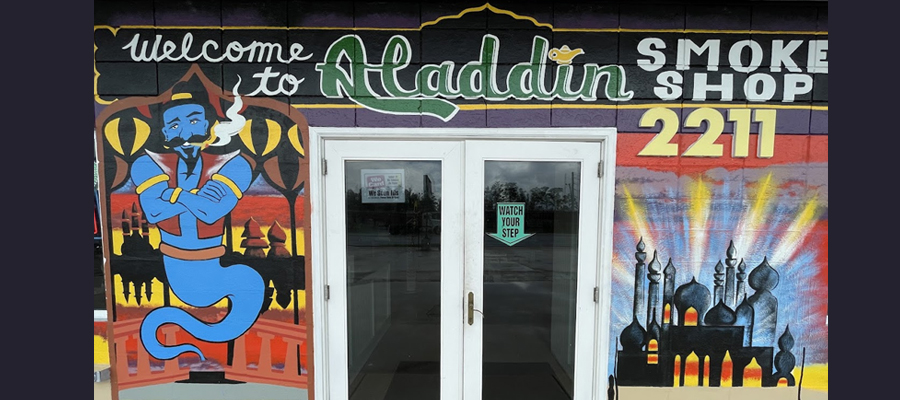 Aladdin Smoke Shop-Panama City
Tobacco Shop in Panama City Florida 32405, United States of America (USA)
Address: 2211 US-231, Panama City, FL 32405 United States of America (USA)
Phone Number: +1-4784843149
Email: aladdinsmokeshop786@gmail.com
Website: n/a
Facebook: n/a
Instagram: https://www.instagram.com/aladdinsmokeshop_/
Twitter: n/a
YouTube: n/a
LinkedIn: n/a
About: Aladdin Smoke Shop, nestled in Panama City, FL, is a haven for enthusiasts seeking a diverse array of smoking and vaping products. Boasting an extensive collection, the shop caters to both novices and connoisseurs, offering premium glassware, vaporizers, hookahs, and tobacco accessories. The attentive staff guides patrons through choices, ensuring a tailored experience. Aladdin Smoke Shop's commitment to quality, authenticity, and customer satisfaction sets it apart. From traditional to modern, the shop embodies a fusion of cultures, offering a magical journey for those seeking unique smoking pleasures in the heart of Panama City.Aladdin Smoke Shop Panama BEST RATES! for: Vapes | CBD Products | Pipes | Hookah | Smoking Accessories | Novelty & More…
Maps Location: Click here for Google Map Directions

Checking...
Ouch! There was a server error.
Retry »
Sending message...
—
Owner of this business listing ? Claim/Edit Listing or Contact Us.

Panama City - Smoke Shops - United States of America (USA)