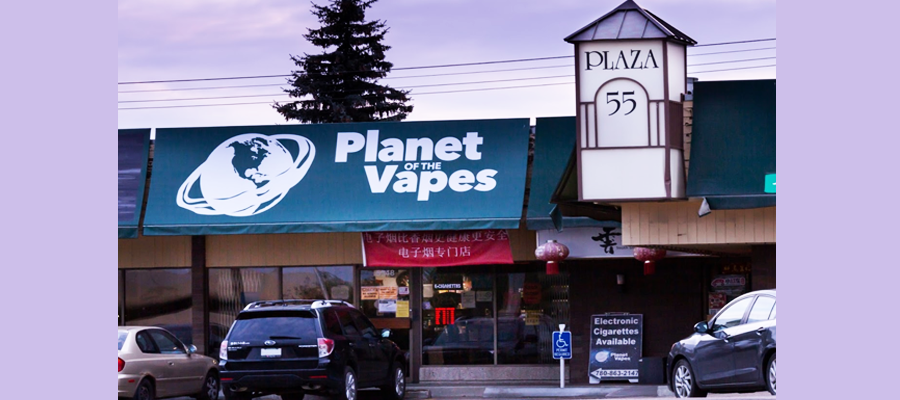 Planet of The Vapes
Vaporizer Store In Edmonton,Canada
Address: 5548 Calgary Trail NW, Edmonton, AB T6H 4K1, Canada
Phone Number: +1-780-801-2485
Email: sales@planetofthevapes.ca
Website: https://www.planetofthevapes.ca/
Facebook: https://www.facebook.com/www.planetofthevape.ca/
Instagram: n/a
Twitter: https://twitter.com/planetofvape
YouTube: n/a
LinkedIn: https://www.linkedin.com/company/planet-of-the-vapes-edmonton-vape-shop/
About: Planet of The Vapes is a premier vaporizer store nestled in the heart of Edmonton, Canada. Boasting a wide array of top-notch vaping products, this shop caters to both novice and experienced enthusiasts. The knowledgeable and friendly staff is always ready to provide expert guidance, ensuring customers find the perfect device or e-liquid to suit their preferences. With a commitment to quality and safety, Planet of The Vapes stocks trusted brands and rigorously tests their products. Whether you're in search of portable vaporizers, e-cigarettes, or a myriad of accessories, this Edmonton establishment offers a welcoming haven for all your vaping needs.We are your all stop vape shop in Edmonton Alberta. We have every gizmo and gadget needed to help you on your journey. Our knowledgeable staff can lead you to the right path in selecting your favorite products.
Maps Location: Click here for Google Map Directions

Checking...
Ouch! There was a server error.
Retry »
Sending message...
—
Owner of this business listing ? Claim/Edit Listing or Contact Us.

Canada - Edmonton - Smoke Shops