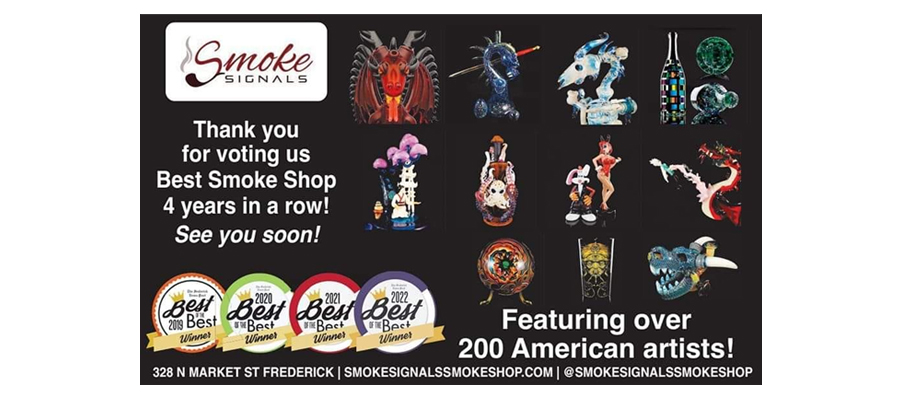 Smoke Signals
Tobacco shop in Frederick, Maryland 21701, United States of America (USA)
Address: 328 N Market St, Frederick, MD 21701, United States of America (USA)
Phone Number: +1 301-769-1517
Email: Kellynicole3380@gmail.com
Website: https://www.smokesignalssmokeshop.com/
Facebook: https://www.facebook.com/smokesignalsfrederick/
Instagram: https://www.instagram.com/smokesignalssmokeshop/
Twitter: n/a
YouTube: n/a
LinkedIn: n/a
About: Bongs, gummies, Vapes Nicely greeted by employees and great specials and customer service Smoke Signals in Frederick, MD 21701, United States! Immerse yourself in a captivating array of smoking accessories, premium cigars, and top-notch vaping products. Our store offers a diverse selection that caters to both seasoned enthusiasts and curious beginners. Find the perfect smoking companion to elevate your experience and explore the world of tobacco and vape culture.
Maps Location: Click here for Google Map Directions

Checking...
Ouch! There was a server error.
Retry »
Sending message...
—
Owner of this business listing ? Claim/Edit Listing or Contact Us.

Frederick - Maryland - Smoke Shops - United States of America (USA)